While the need to confirm your MYOB data file occurs automatically, there may be a need to manually confirm it sometimes.
For example, when you purchase additional user licences for MYOB Premier. MYOB does not send you anything to update on your computer. Instead, MYOB updates your user licence details on their licence server.
In cases like these, you will need to manually perform an MYOB data file confirmation to activate the additional user licences.
To manually perform a data file confirmation, launch your MYOB program, open your data file, then click on Setup, Company Information from the top menu.
In the next screen, click on the Licence button at the bottom left.
This will launch the Enable Licence screen from which you will have 2 options, Enable Online or Enable Additional Licence by Phone.
As with activation/confirmation, selecting Enable Online is the easier option. Click the Enable Online button to start the process.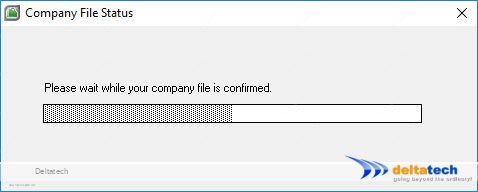 If you are adding user licences, once the confirmation process has completed, you can confirm that you have the additional licences by looking at the top right of the Company Information screen.
The number of licenced workstations will be shown there.