For confirmation of your ABSS, formerly known as MYOB, company file, you can set it up to automatically confirm when it is due.
Automated confirmation is less intrusive and you are able to carry on working without having to manually go through the process of confirming your ABSS company file.
To set up automated confirmation:
Launch your ABSS program
Open your data file
Click on Setup from the top menu bar, then click on Preferences
Select the Security tab at the end in the Preferences window.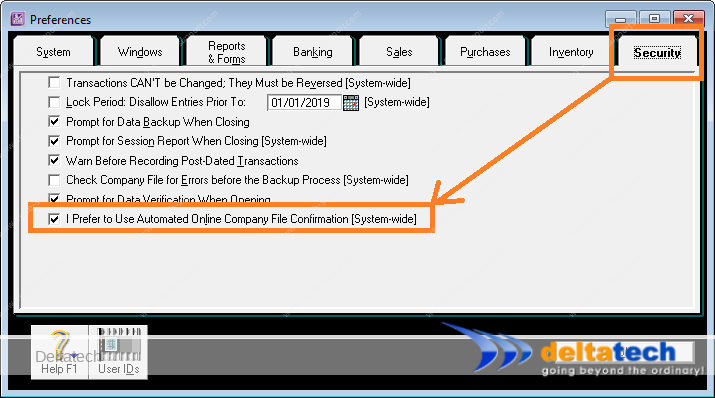 Select the I Prefer to Use Automated Online Company File Confirmation option at the bottom and click OK.
When it's due, ABSS will automatically process the data file confirmation in the background.
---
---