This post is also available in: Bahasa Malaysia Bahasa Indonesia
MYOB Sales default settings
To setup Sales in MYOB, click on Setup, then Easy Setup Assistant.
Next, click on Sales.
Introduction
The introduction screen welcomes you and provides you with information on what you can setup as default for Sales in MYOB.
When ready, click Next.
Sales Layout
MYOB provides up to 5 different sales layouts for you to use:
Service
Item
Professional
Time Billing – only available in Premier
Miscellaneous
The first 2 layouts are the most common ones used for most businesses.
Select the option that you use for most of your sales.
If you do not wish to set a layout, select "No Default".
To learn more about the different layouts, please see Sales Invoice Layouts
Selling Details
In the next screen, you will be specifying the default settings for selling details.
Set your default income account as well as default credit limit for customers.
Item Price Level
This feature is only available in Premier.
If you are a trading company, i.e. you buy and sell goods, then select the default selling price level.
Tax Codes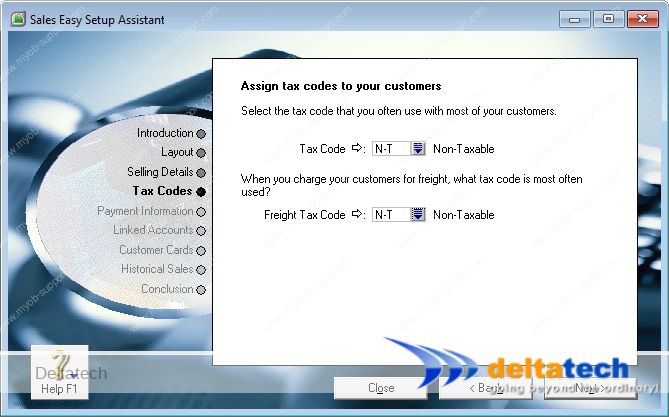 Select the required tax codes from the list.
For GST compliance, this should be one of the codes specified by Customs, depending on whether your business is liable for GST, the customer as well as the type of product or service that you are selling.
For businesses registered for GST, this would usually be SR or Standard Rated.
To learn more about GST, please see Goods & Services Tax Malaysia.
Payment Information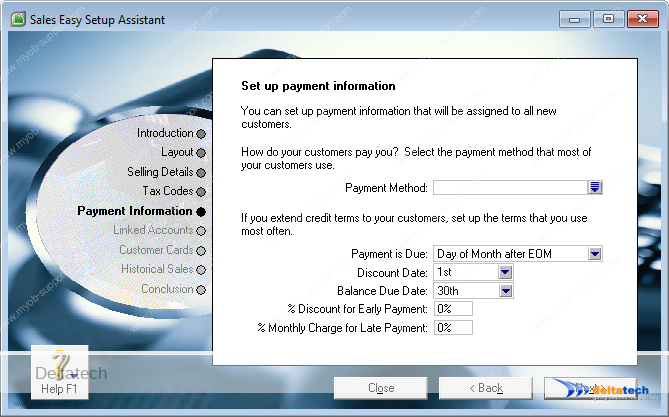 Payment Method
Payment method is how most of your customers would pay you.
This includes cash, cheque, credit card, etc.
Payment is due
Here, you would set your default payment terms for your customers.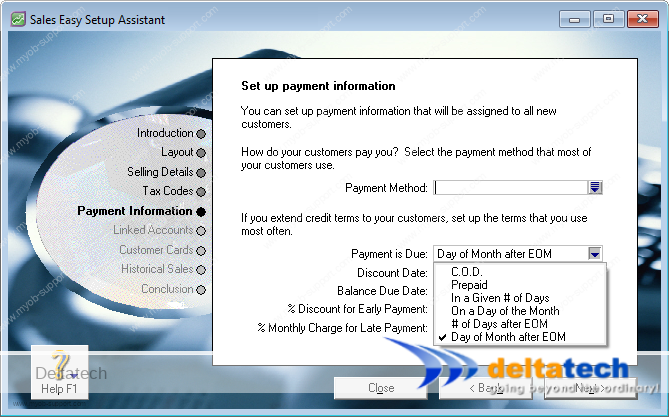 Select when the payment from customer is due.
The other settings include:
Discount Date
Balance Due Date
% Discount for Early Payment
% Monthly Charge for Late Payment
The most common settings would be to set the following (see image below):
Payment is Due – select In a Given # Days
Discount Days – 0 (zero)
Balance Due Days – 30, 60 or 90 days according to your business requirements.
% Discount for Early Payment – 0%
% Monthly Charge for Late Payment – 0%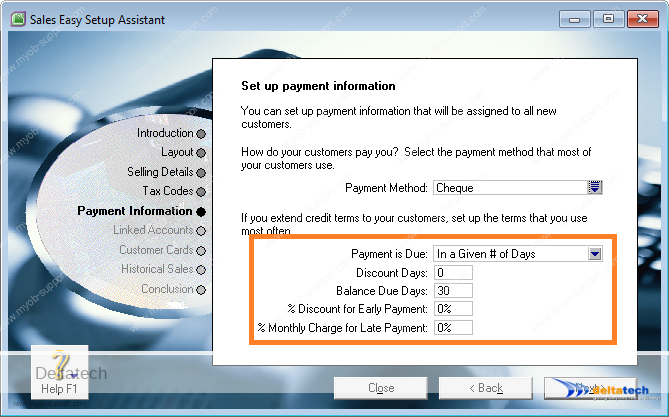 Linked Accounts for customer receipts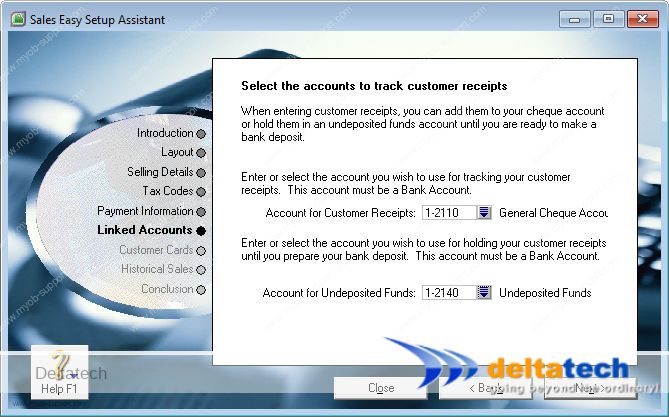 Account for Customer Receipts – select your bank account
Account for Undeposited Funds – this account is forpayments that you receive which you have not banked in yet. Select the default account that was created by MYOB – Undeposited Funds
Customer Cards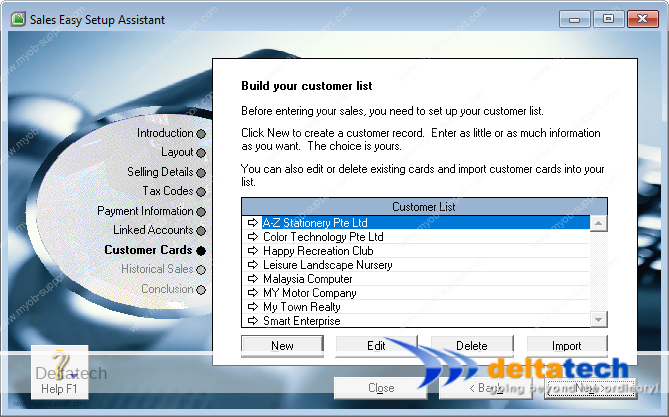 In this screen, you can enter details of your existing customers.
Click New to add details of each customer.
Historical Sales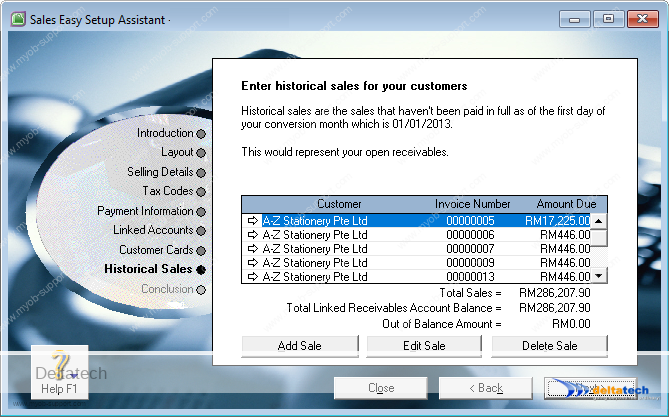 Enter the balance owed by your existing customers.
It is best to enter outstanding invoices individually, so that you can offset payments when received.
To add an outstanding invoice, click on the Add Sale button.
Done!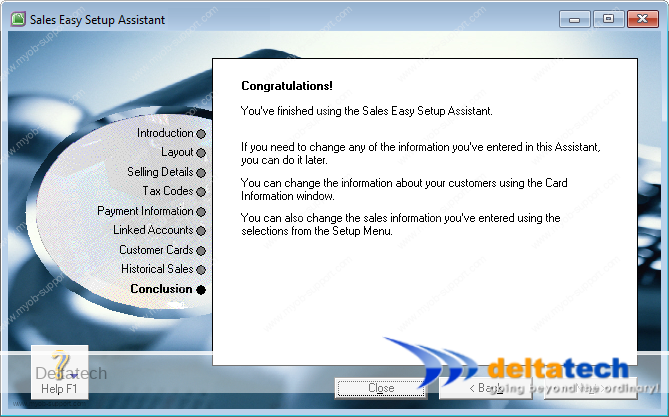 That's it for setting up sales defaults in MYOB Accounting and MYOB Premier.
More on Sales