Correcting payment method in RetailManager
Sometimes, in the rush of finishing up a sale, we inadvertently choose the wrong payment method, like Visa instead of Cash.
While this is not really an issue as the total balances out and tallies, it does cause some problems when tallying up your cash and, of course, having to explain the difference.
If you accidentally selected the wrong payment type, you can still correct this before you do your Cashup/End of day.
As an example, if you had a sale of RM123.00 which was paid for in cash, but you selected Visa by mistake, do the following to correct the error:
In your Sales screen, without keying in any transactions:
select the correct payment type,
enter the amount of your sale
click the Add button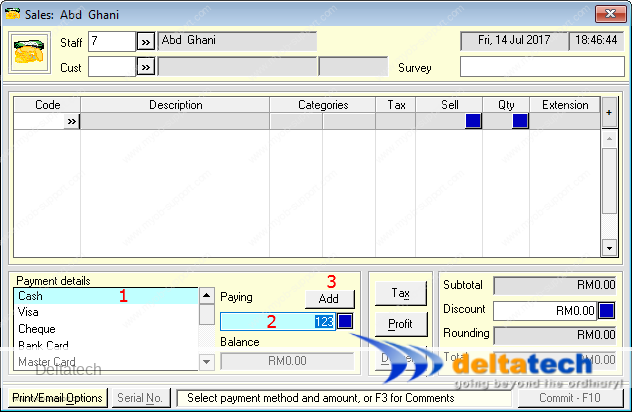 Taking the example above, select Cash, then enter 123.00 in the Paying field as shown in the image above, then click the Add button.
Your screen should look like the image below.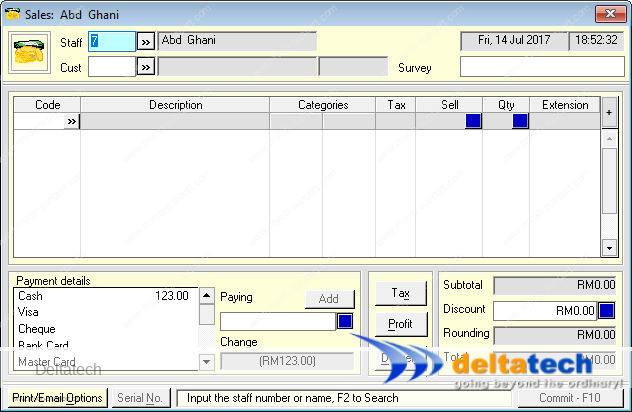 Next:
click on the payment type that was wrongly selected, which in the example above is Visa
RetailManager automatically fills the Paying field with the negative of the amount you entered in the step above
click the Add button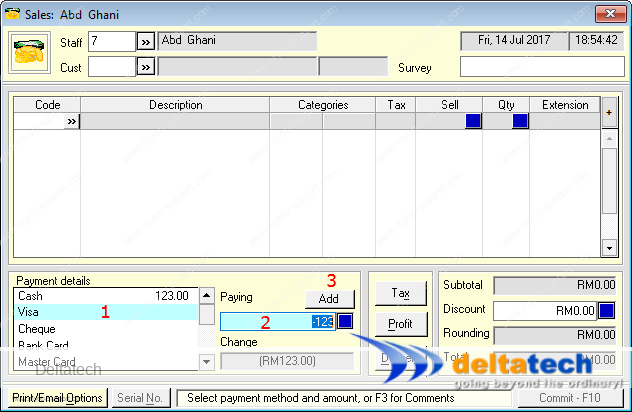 Your screen should now look like this: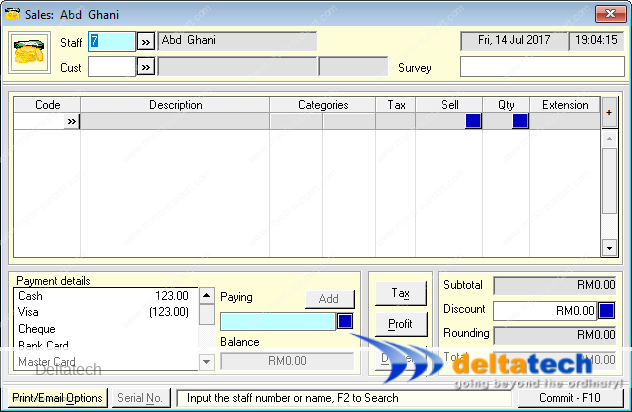 Note that the balance is zero.
Finally, click Yes in Commit Transaction.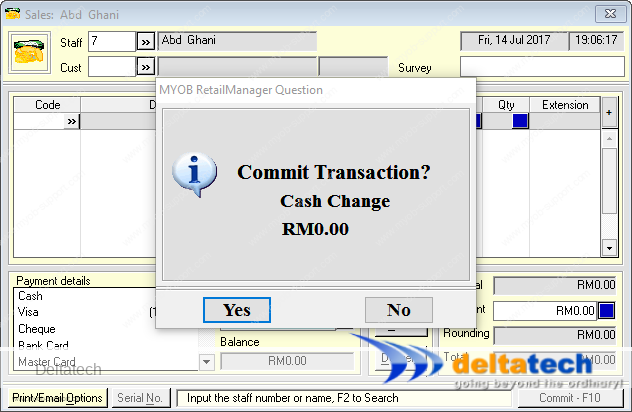 That's it! You are now balanced out correctly!
---

Archives – MYOB
MYOB Accounting & MYOB Premier