This post is also available in: Bahasa Malaysia
ABSS has announced End Of Service/Support for ABSS Payroll as it has been upgraded to Financio Payroll, a cloud payroll solution.
Contact us if you need assistance or more information.
You can install ABSS Payroll from either the CD or from a downloaded zip file.
For the downloaded file, as it is in zip format, you will need to unzip the file first.
The process for installing is the same for either one.
On the CD, locate the setup file.
For downloaded file, when you unzip, you will see the setup file
Right click on the setup file and select Run as administrator.
In the Welcome screen, click on the Next button.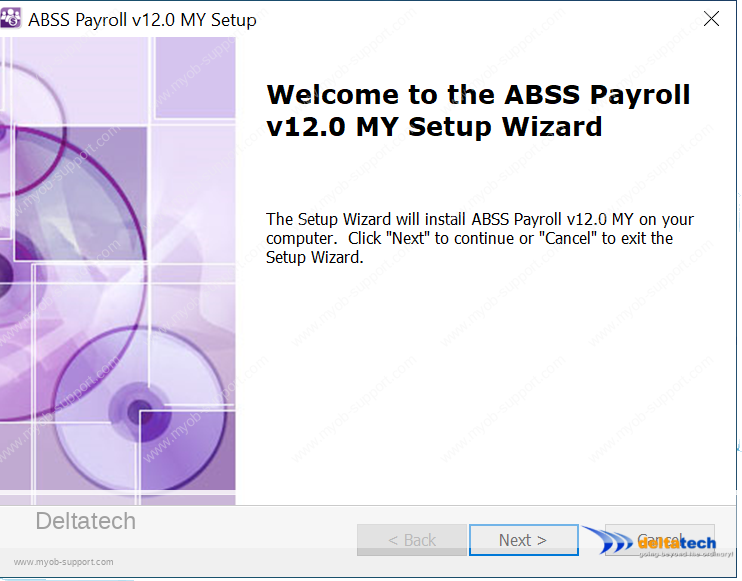 Accept the licence agreement and click Next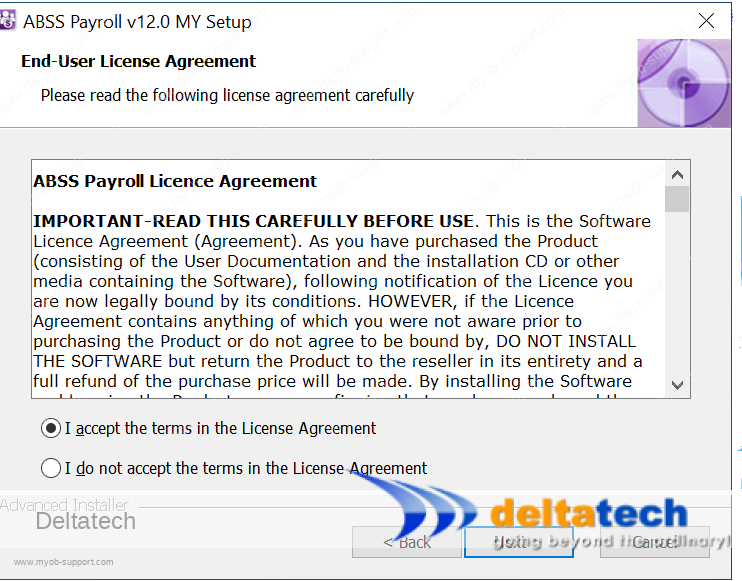 In the next screen, you will be asked where you want to install ABSS Payroll.
We recommend you leave the default setting of C:\ABSS Payroll xxx MY.
"xxx" is the version number you will be installing.
In this example, it is C:\ABSS Payroll v12.0 MY
If you prefer to install it in a different location, click the Browse button, navigate to your preferred drive or folder and select it.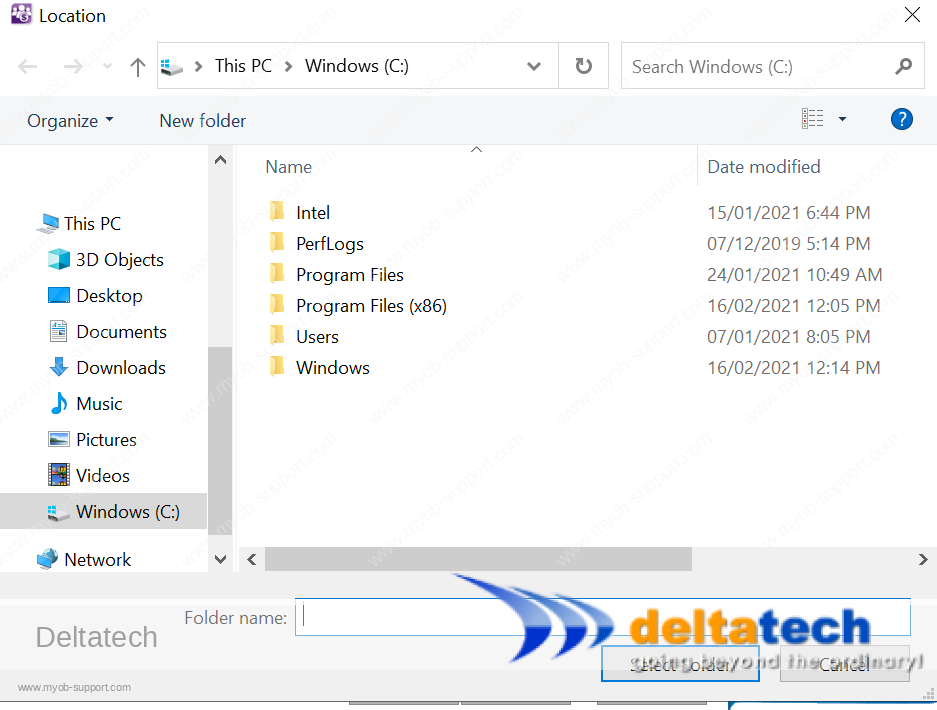 When ready, click on Next to continue.
In the last screen, click the Install button to begin the installation of ABSS Payroll.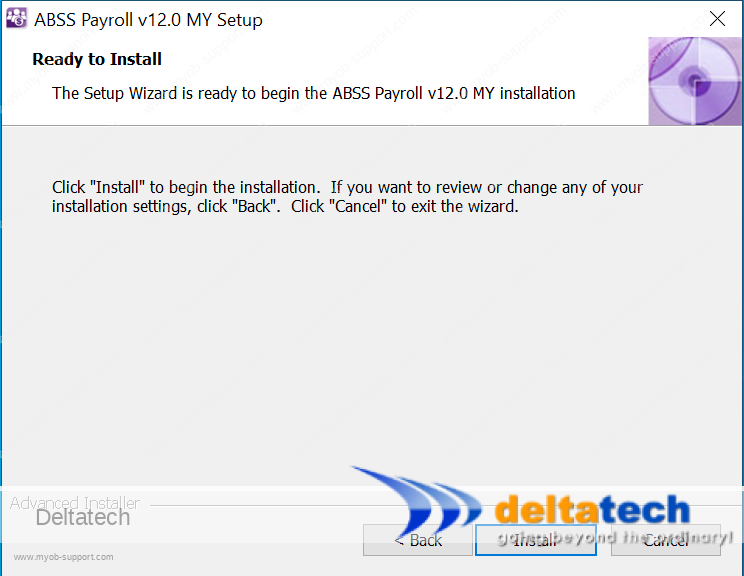 The installation process will begin.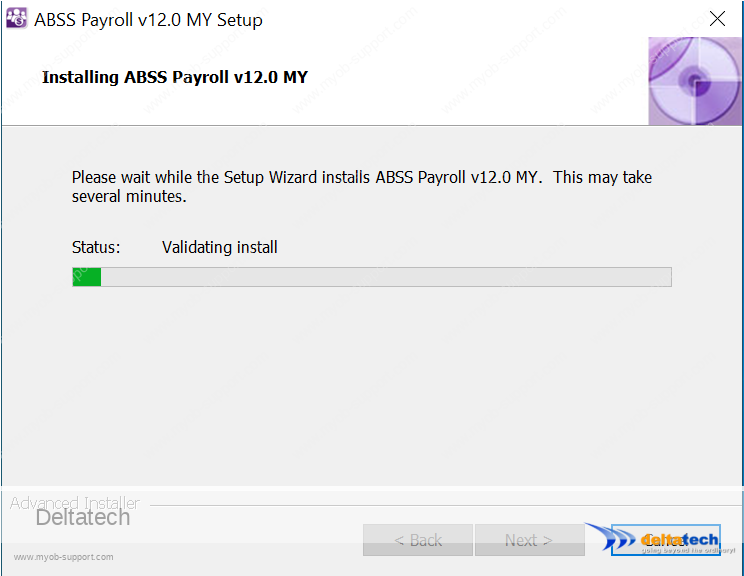 When installation is completed, click on the Finish button.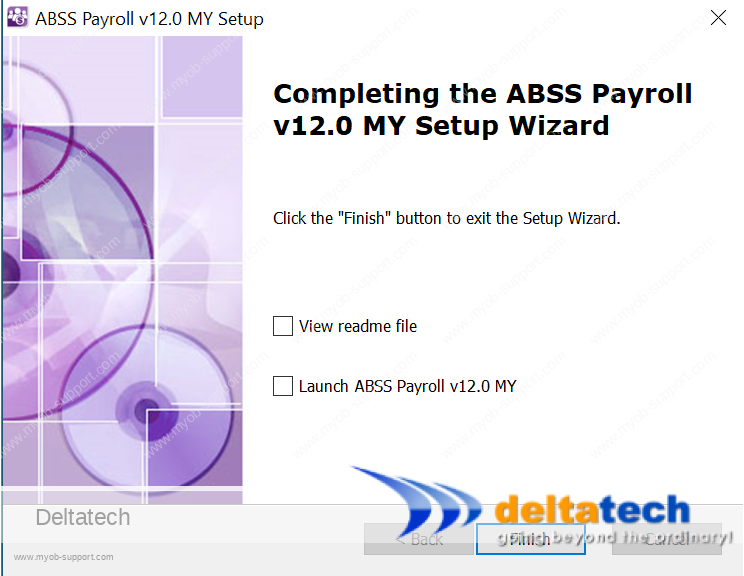 That's it! Installation of ABSS Payroll is completed.
If you look at your Windows desktop, you will see the ABSS Payroll icon.
Double click on this to run the program.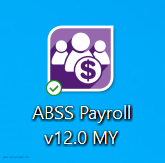 You can also access ABSS Payroll by clicking on your Windows start menu.
You will see the program file under the ABSS Payroll folder.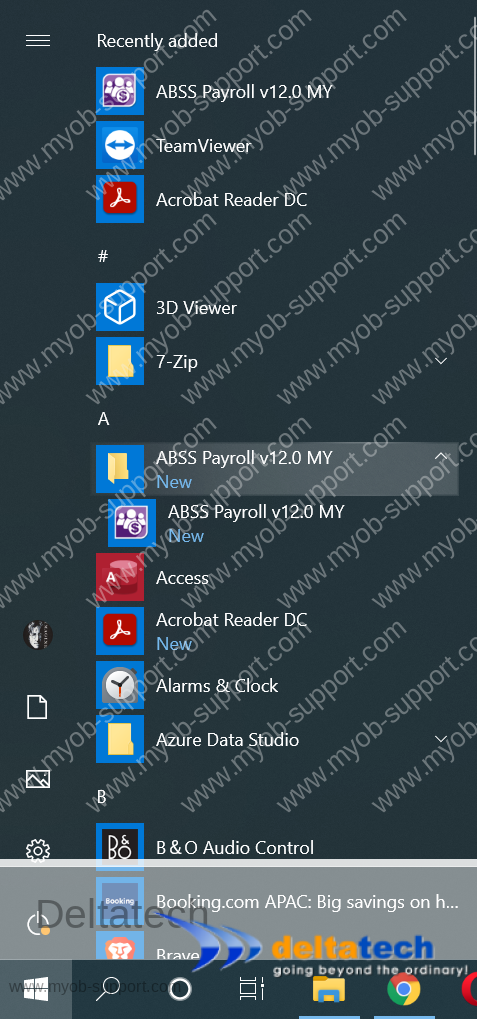 Double click on the icon on your Desktop to launch ABSS Payroll.
This will display the Welcome screen.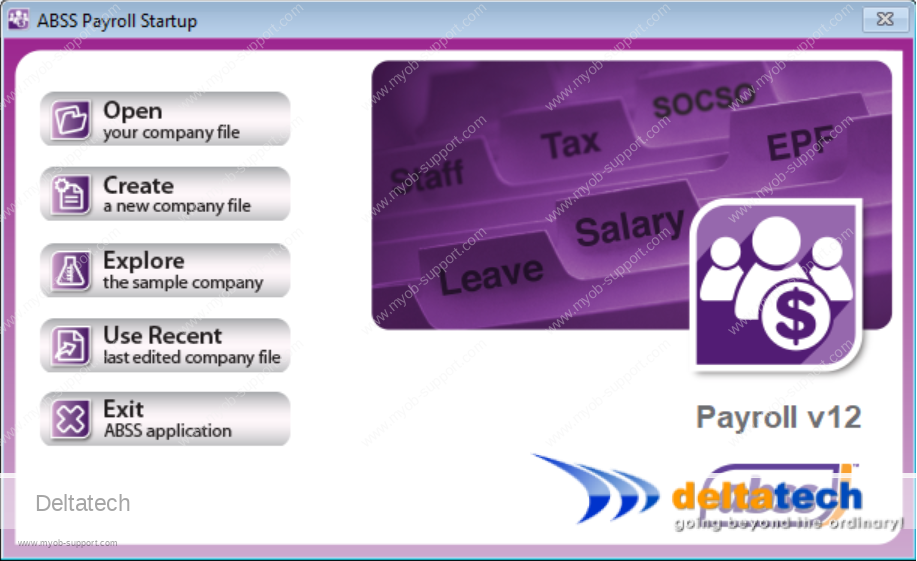 You are now ready to start using ABSS Payroll.